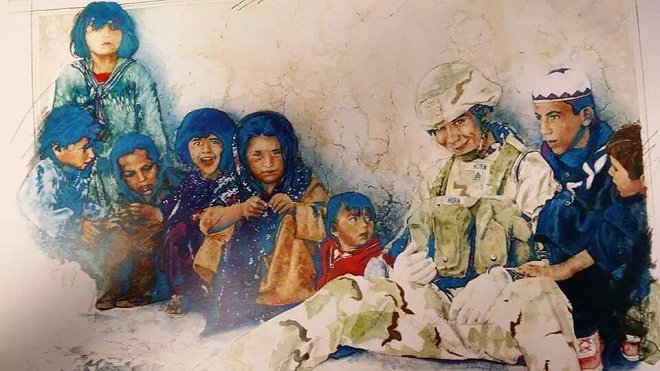 Click to order

In honor of Veteran's Day, Any Soldier Inc. is offering an artist rendition of Sgt Brian Horn (co-founder). They are numbered 1 to 250. The framed print is offered at $129.00. We will also offer a limited number signed by Brian Horn for $149.00. The artist, Peter Whitaker, has donated the painting to Any Soldier to help continue our efforts supporting the troops.

Frequently Asked Questions
and the answers to help you...

(Click
HERE
to return to top of page)
---
(Note: If you are having trouble with the numbering on this page, and have Internet Explorer (IE 10 or better), then it is a CRM issue that is fixable. Click
HERE
.
In Short, click on the "Tools" menu at the top of your browser, then "Compatibility View Settings" and add "AnySoldier.com" to the list.)