<![if !vml]><![endif]>GRACEVILLE HEALTH CENTER
115 West Second St., P.O. Box 157
Graceville, MN  56240
320-748-7223
BEANIE BABIES SENT OVERSEAS
by Sr. Elizabeth Frenzel, OSB, GHC Public Relations
It's better to light one candle than curse the darkness. Thanks to the efforts and collaboration of many children and adults in the Graceville, MN area, there's a lot more "light" now than a month ago. Graceville Health Center sponsored a three-week drive to collect Beanie Babies, popular soft animal shaped toys, to send to U.S. Troops serving in Iraq—not for the soldiers themselves, but for them to give to the Iraqi children. The idea came from Any Soldier US, a national volunteer organization.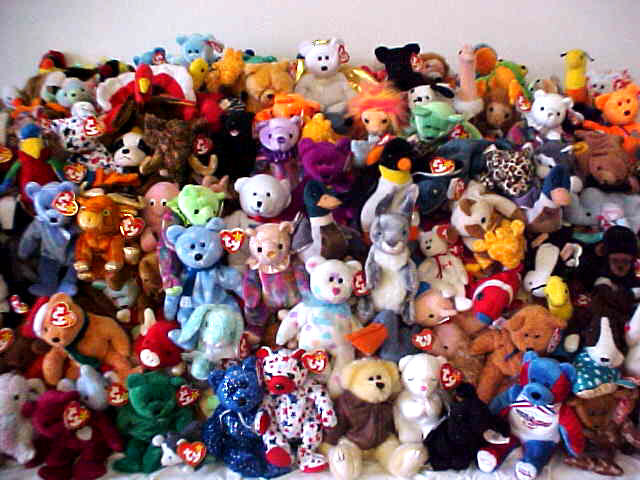 The Any Soldier US website says Beanie Babies "are really easy for the soldiers to carry with them and give to the local kids who love them. There is NO more effective ambassador for our country than a soldier helping the local folks. This is done far more often than the press shows, and quite probably the most important thing a soldier will ever do."
After posters, newspapers and radio announcements raised public awareness, toys started pouring in by the dozens at drop off points in Graceville and surrounding towns. Area elementary school children donated five dozen on the last day of school. All the postage was also donated, by an area 4H Club, a bank and private individuals. Altogether, the more than 925 Beanie Babies collected filled 13 boxes.
One of the nurses at GHC affiliate Grace Home, Theresia Barbosa, RN, coordinated the project with me. She and her husband Elliot have two daughters serving in an Army National Guard unit stationed about 70 miles from Baghdad (see addresses below). The Beanie Babies were airmailed June 11, for the girls to distribute to their troop mates. Hopefully the Iraqi children who eventually receive the toys will be delighted with them and feel the friendship and good will they represent.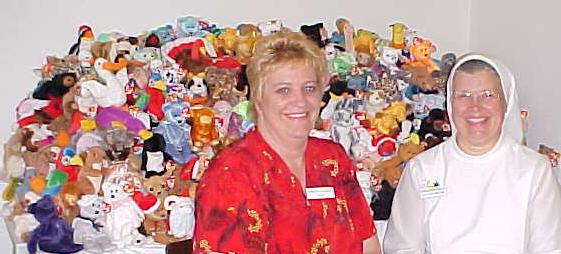 During World War II, US troops gave chocolate and chewing gum to children in the European and Pacific theaters. Maybe Beanie Babies are the 21st century equivalent. We had no idea how people would respond at first, but then we began hearing one positive comment after another. People in this rural area want to support our troops and do something for peace in the Middle East. This was something simple that lots of local folks here could do for local folks there.
SPC Barbosa, Kristina                         PFC Barbosa, Kira
C Company 230th Division SPT            C Company (Med) 230th Division SPTBN
30th HSB, 1st Infantry Division              30th HSB, 1st Infantry Division
Operation Iraqi Freedom                      Operation Iraqi Freedom
Camp Caldwell                                     Camp Caldwell
APO, AE09392                                   APO, AE09392
#     #     #