Tank patrol at Kirkuk, Iraq
Michael Abrams, ©Stars and Stripes
European edition, Thursday, June 5, 2003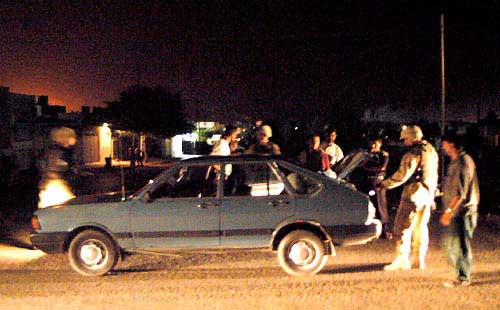 Members of the 173rd Airborne Brigade search a car at a checkpoint, after a soldier was wounded by celebratory gunfire in Kirkuk. With his four M1A1 Abrams tanks patrolling a sector of the city, Company C, 1st Battalion, 63rd Armored Regiment commander Capt. Joel Fischer supported the soldiers of the 173rd with his armored Humvee.