Tank patrol at Kirkuk, Iraq
Michael Abrams, ©Stars and Stripes
European edition, Thursday, June 5, 2003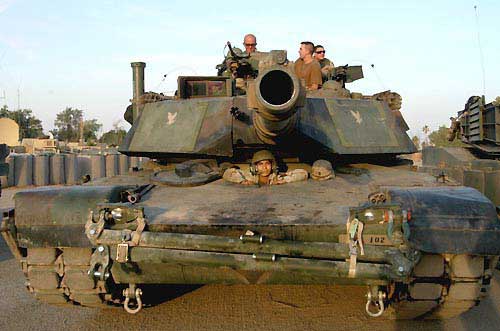 Tank 6-9 of the 1st Infantry Division's Company C, 1st Battalion, 63rd Armored Regiment out of Vilseck, Germany. Clockwise from top left, tank commander Staff Sgt. Phillip Johnson, gunner Sgt. Brian Reed, loader Roger Wolf and driver Pfc. Erik Granillo prepare for a night patrol of Kirkuk, Iraq.